Profile of Jess, our new Quality and Compliance Officer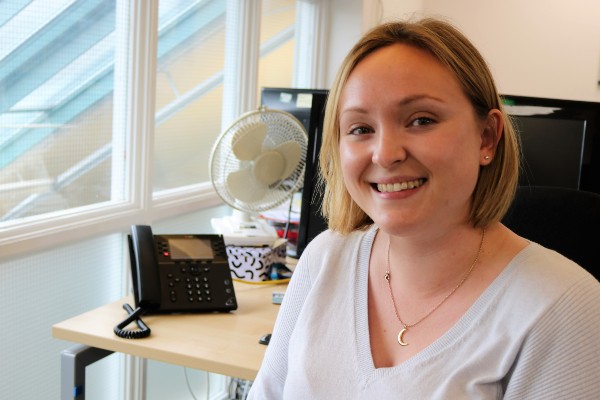 Jess Lilley is getting to grips with her new role as Quality and Compliance officer and will be working across our Partnership, promoting IT systems and supporting sites with CQC compliance.
Jess joined Lakeside as a clinical coder in 2017. She was appointed to her new role a couple of months ago and combines it with administrative work at Stamford, although her focus will shift exclusively to quality and compliance over the coming months. As well as working with practices she will also be an advocate and trainer for Radar, a detailed tracking, information and communication package.
Jess said: 'I am looking forward to introducing myself to the practice managers and teams and will be looking at compliance issues across the group. We are planning on having a Radar 'super-user' at each site so I will be training them so the knowledge can be cascaded down. I am quite methodical and organized and would recommend a career in primary care as it is really interesting to see the range of things that are needed to ensure our surgeries run smoothly.'
Jess has been working closely with Information Systems Manager Kirti Vaghela and Project Manager Justin Wilkinson. He said: 'Part of Jess's role to make sure we are compliant with CQC standards and that improvement action is taken and learning is shared. Jess will effectively be the custodian of Radar which is a huge repository of information that we can analyse to track trends. Jess's role will develop over time but it is generally about supporting our sites and sharing best practice.'
Published: Oct 11, 2021
GCM: INDEX - News and Newsletters