Meet the Patient Services Manager at Headlands
Mary Russell, the Patient Services Manager at Headlands Surgery says that while the practice retains a friendly neighbourhood feel, the support of the Lakeside Partnership has been vital, particularly throughout the pandemic.
Mary, who joined the practice in 2017, was seconded to her current role in the first lockdown and her role was made permanent last September.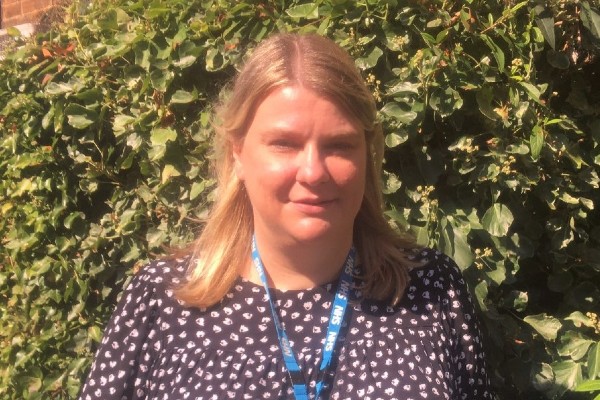 She said: 'It has been a steep learning curve but it has been good to work with the Corby hub and central team because there is a lot of support and knowledge there when needed. The pandemic threw a few curve balls and so, when I started, it was just about keeping up with the current guidance. The Executive team collated all the information in a daily briefing which helped us to stay on track and compliant.'
The practice, which serves 10,500 patients, is currently recruiting for an additional GP partner, however it has doubled up on locum services to address the current level of demand. 'We offer telephone consultations with GPs who will then arrange a face to face appointment if they need to see the patient; appointments with nurses and Health Care Assistants are mostly face to face. We have the services of a social prescriber, Physician Associates and a musculoskeletal (MSK) practitioner as well.
'We are looking at bringing back some more forward booking, especially with the nursing team and setting up dedicated clinics for other services, such as NHS Healthchecks, that patients can book directly into. Demand is fairly manageable on most days and more patients are using our EConsult system which is an online platform that is easily accessed through our website.'
There are many long-serving staff at Headlands which means it retains its personal feel while being part of a larger organisation: 'The team at Headlands have seen the benefits of being part of Lakeside. You need to have that organisation behind you as there are advantages to being part of a bigger structure. I moved to Lakeside for the career opportunities it offers and I have been really supported by Emma Downs, who is hub manager over the Corby and Kettering sites.
'The best part of the job is the variety as no two days are ever the same. A lot of the job is reactive and thinking on your feet. There is never a chance to get bored, there is always something happening and lots to do!'
Published: Oct 4, 2021
INDEX - News and Newsletters